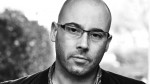 Before the Open Book festival began I was lucky enough to be invited into Cape Town Academy of Maths and Technology on behalf of the British Council. I spoke to a group of 15 and 16 year-old pupils about reading and books and even persuaded them to do some of their own writing. We did a short exercise where the pupils each chose an emotion or feeling and described it using the physical senses. How would happiness feel if you could hold it in your hands? What does curiosity taste like? What's the smell of misery? Simple, fun stuff.
One spirited young woman said the sound of 'escape' was 'music my parents hate'. But out of a class of twenty, four chose 'solidarity' as their feeling. One person described it as 'a solid rough-textured block, very very heavy to lift, but very gluey too so you can never let go.'
I'd been warned that it was difficult to hold a conversation with a South African without having politics crop up somewhere along the way – a bit like Brits and the weather. Talking to the pupils I was surprised and impressed that they were so politically conscious. And more than a little shamefaced too (but I am able to name all the different cloud-types, honest). It was a pity none of them attended the debates staged by the Edinburgh World Writers Conference as part of Open Book. In fact, no young people did. A real pity because I'm sure they would have gained a lot from the discussions for themselves and added some fresh insight for the rest of us.
As an outsider I wonder what it feels like being a teenager in South Africa today. Born just after the dismantling of Apartheid, I wonder whether there's a heavy expectation to feel fortunate, grateful, indebted. I wonder how much South Africa's young people want to be associated with their parents' all-engulfing history – how many of the past's sins, scars, triumphs, ambitions they are willing to openly bear. It's a nationality that carries a weight of assumption for the rest of the world. I wonder if sometimes, just sometimes, they'll wish for an ignorant companion in an oblivious world.
Personally, I'm eager to read the writers who'll grow out of this generation. I'm keen to know what it is they want to write. The young people I spoke to were equally knowledgeable about, and just as interested in, marking the ballot paper as they were about the X-Factor. It's an intriguing mix. Will their stories look forward or back? Will their novels be Political? Will they want to cut ties and create a brand new national literature? Or will their targets be global? This generation is modern South Africa's first generation after all.
Keith Gray
You can read the author's address on Censorship Today delivered in Cape Town here.